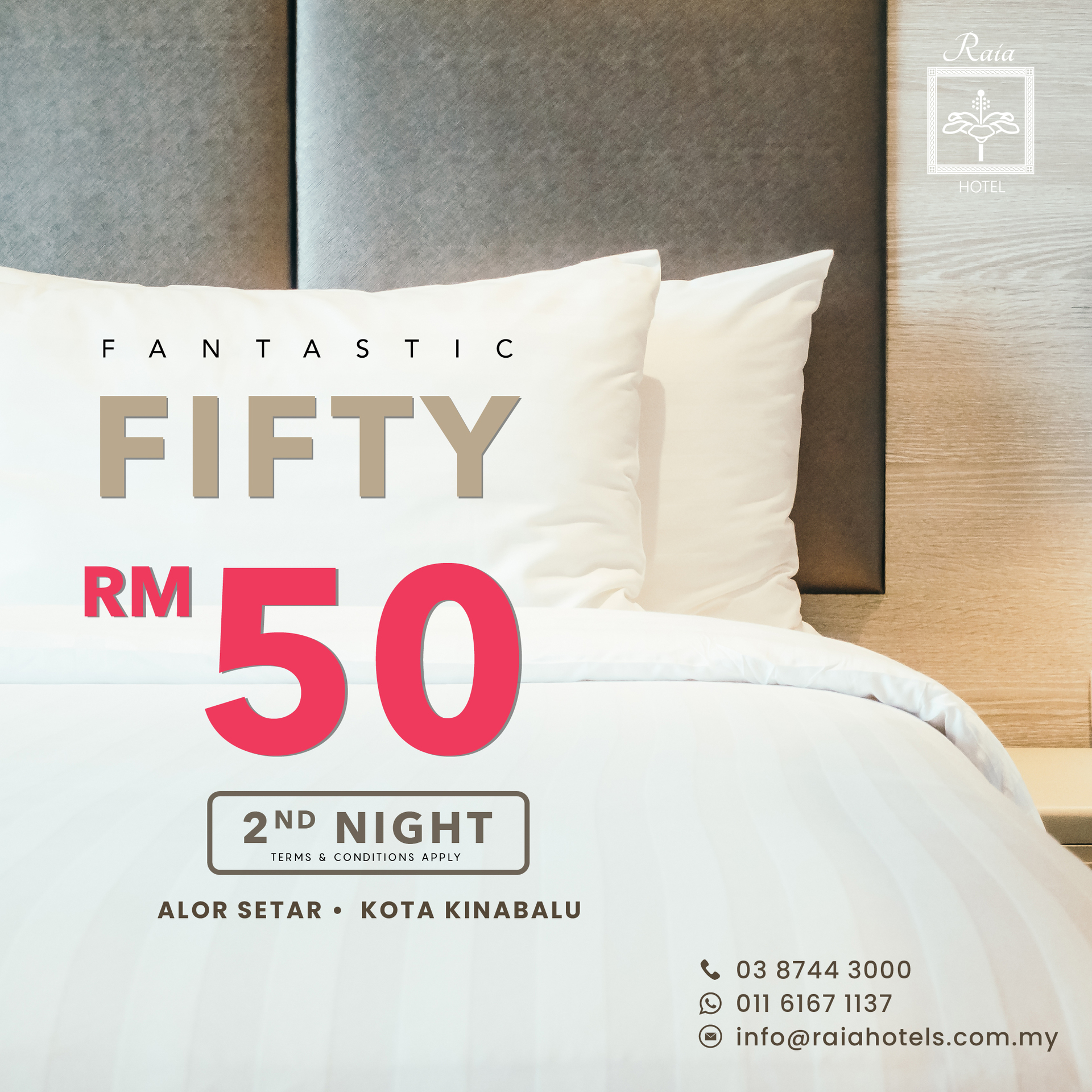 Just pay RM50 for your second night when you book at Raia Hotel Alor Setar & Kota Kinabalu.
Book NOW to get away and reconnect with your loved ones once the travel restrictions are lifted.
Purchase period : Now until 30th September 2021
Stay period : Now until 31st December 2021
WhatsApp us for the best deal:
RM50 sahaja untuk malam kedua di Raia Hotel Kota Kinabalu & Alor Setar!
Ingin meluangkan masa bersama yang tersayang? Semua menantikan kebenaran merentas daerah dan negeri.
Kuota terhad! Jom tempah dulu!
Tempoh promosi : Sekarang - 30 September 2021
Tarikh penginapan : Sekarang - 31 Disember 2021
Jom tempah sekarang melalui WhatsApp: