A perfect place to relax and unwind over local delights. The beverage menu is complimented with Chef's delectable appetizers. Conveniently located at the hotel Lobby.
Seating Capacity : 90 pax
Operating Hours : 1100hrs to 2300hrs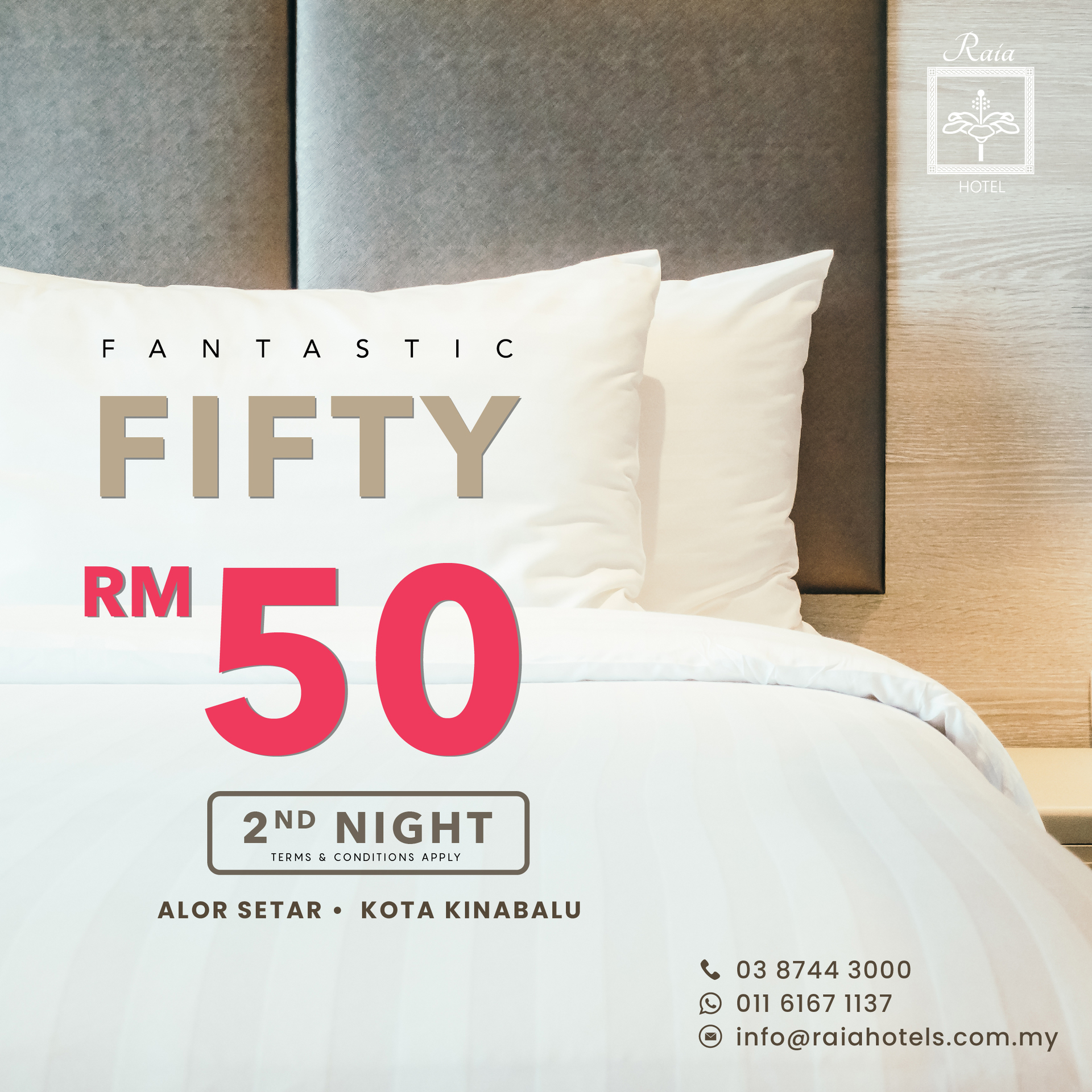 Just pay RM50 for your second night when you book at Raia Hotel Alor Setar & Kota Kinabalu. Book...