With affordable prices and uncompromising quality, Tepi Bendang Restaurant serves varieties of all-time favourite food. As a semi-open restaurant concept, guest can choose to seat inside in air-conditioned area or enjoy the tranquil greenery view of paddy field. Our services are also extended to swimming pool area.
Seating Capacity : 130 pax
Operating Hours : 0700hrs to 2300hrs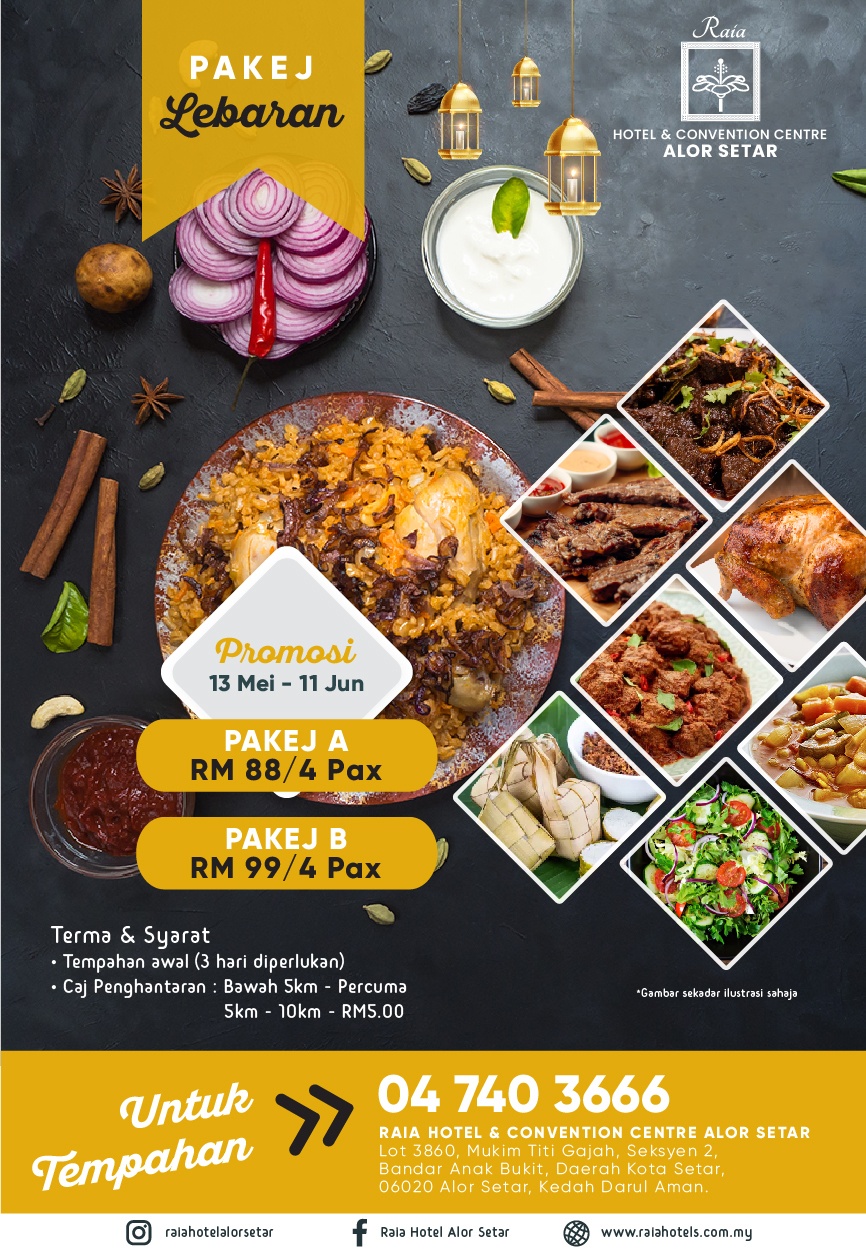 Selamat Hari RAIA Aidilfitri, Maaf Zahir & Batin!Jom beraya di Raia Hotel & Convention Centr...